This guide of the best spots to go in Hanoi Old Quarter is ideal for travelers looking to experience the rare sense of timelessness that seems to sum up this area of the city – you can still see glimpses of previous generations despite the modernization that is going on relentlessly. This prominent district is relatively pedestrian-friendly compared to other cities in Vietnam – on weekends and evenings, the streets are closed off to motorized vehicles to make way for bia hoi bars and food stalls selling a variety of Vietnamese food.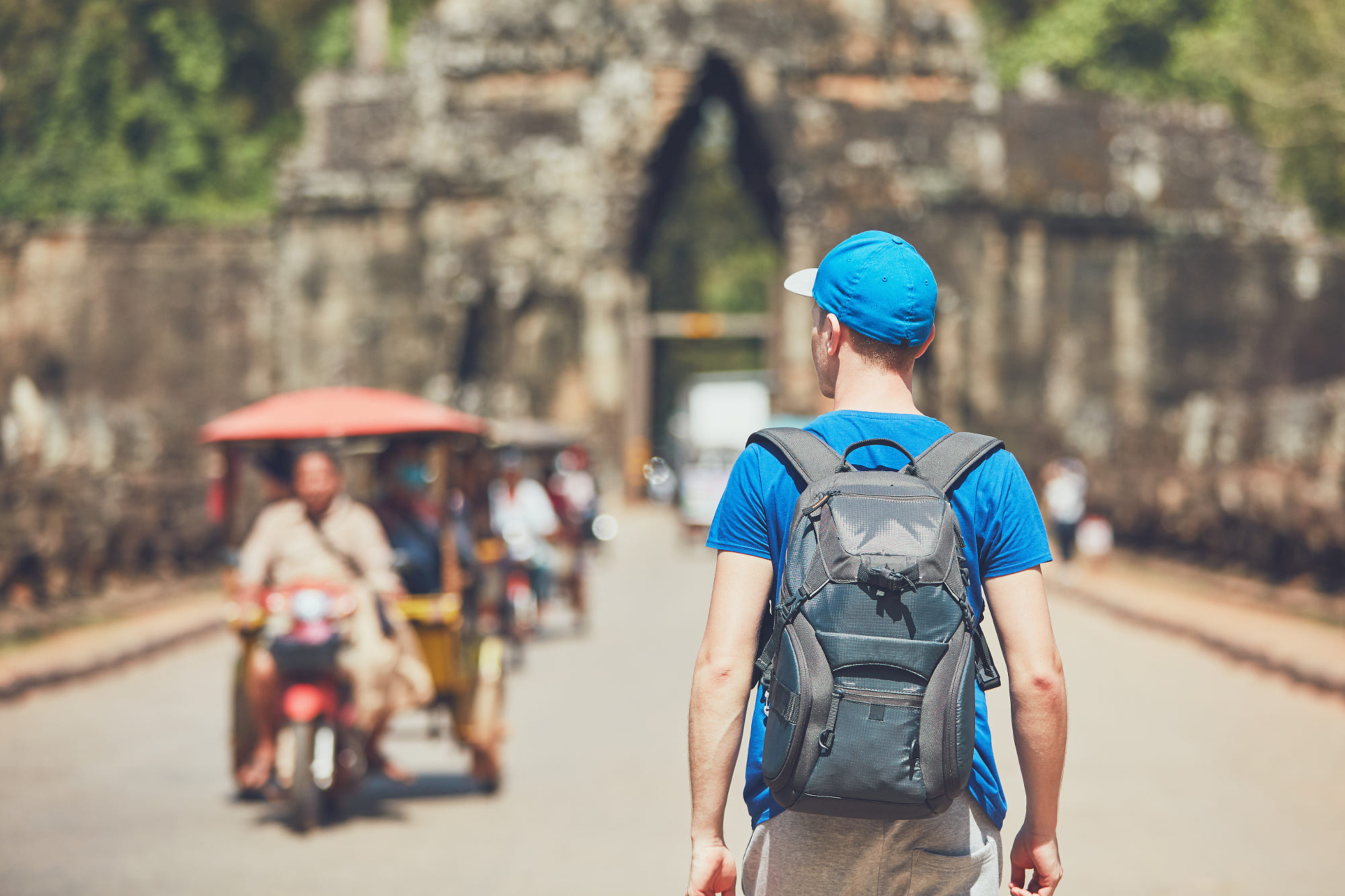 For a feel of rich old Vietnamese customs, you can also stroll along ancient commercial streets surrounding Hoan Kiem Lake, which are named after their original businesses dating back about 1,000 years. Located on the northern end of Hoan Kiem Lake, Hanoi Old Quarter's most popular attractions comprise mostly quaint Buddhist shrines, street markets, and traditional Vietnamese arts.
Dong Xuan Market
Similar to most markets in Southeast Asia, Dong Xuan Market has a bustling wet market section on the ground floor, where locals shop for seafood, meat, and vegetables while the back section sells an array of pets (cats, dogs, and fish) and fresh flowers from all across Vietnam. If you're looking to shop for souvenirs, head to the upper levels, where you can find numerous stalls selling tee shirts, fabrics, school uniforms, handbags, handicrafts, all of which are sold at wholesale prices.
Surrounding Dong Xuan Market are many more shops where you can purchase traditional Dong Ho drawings, Bat Trang ceramics, Binh Da embroideries and laces, and sand paintings. Within walking distance of Hoan Kiem Lake, Dong Xuan Market is a must-visit if you're looking to experience the local lifestyle.
Opening Hours: Daily 06:00 – 19:00
Location: Dong Xuan Street, Hoan Kiem District, Hanoi
Thang Long Water Puppet Theater
Make your way over to Thang Long Water Puppet Theater to catch their show. The puppets and puppeteers depict various stories from Vietnamese history and mythology through 17 short skits that are bound to keep you entertained. There is a lot of laughter and beautiful traditional music that accompanies the show. Make sure to book early because tickets run out fast.
57b Dinh Tien Hoang, Hanoi, Vietnam, +84 438 249 494
Hoan Kiem Lake and Ngoc Son temple
Hoan Kiem Lake is where you can find locals jogging, enjoying a coffee and even practicing Tai Chi and line dancing in Hanoi Old Quarter. This peaceful lake surrounds Ngoc Son Temple – the 18th century pagoda sitting in on a small island that's accessible via an ornate wooden bridge. Inside the temple are several altars dedicated to military leader Tran Hung Dao, large bronze bust, some ancient artefacts including ceramics, and a preserved specimen of a giant turtle found in the lake weighing 250kg. Tickets to Ngoc Son Temple can be purchased at a booth in front of the bridge.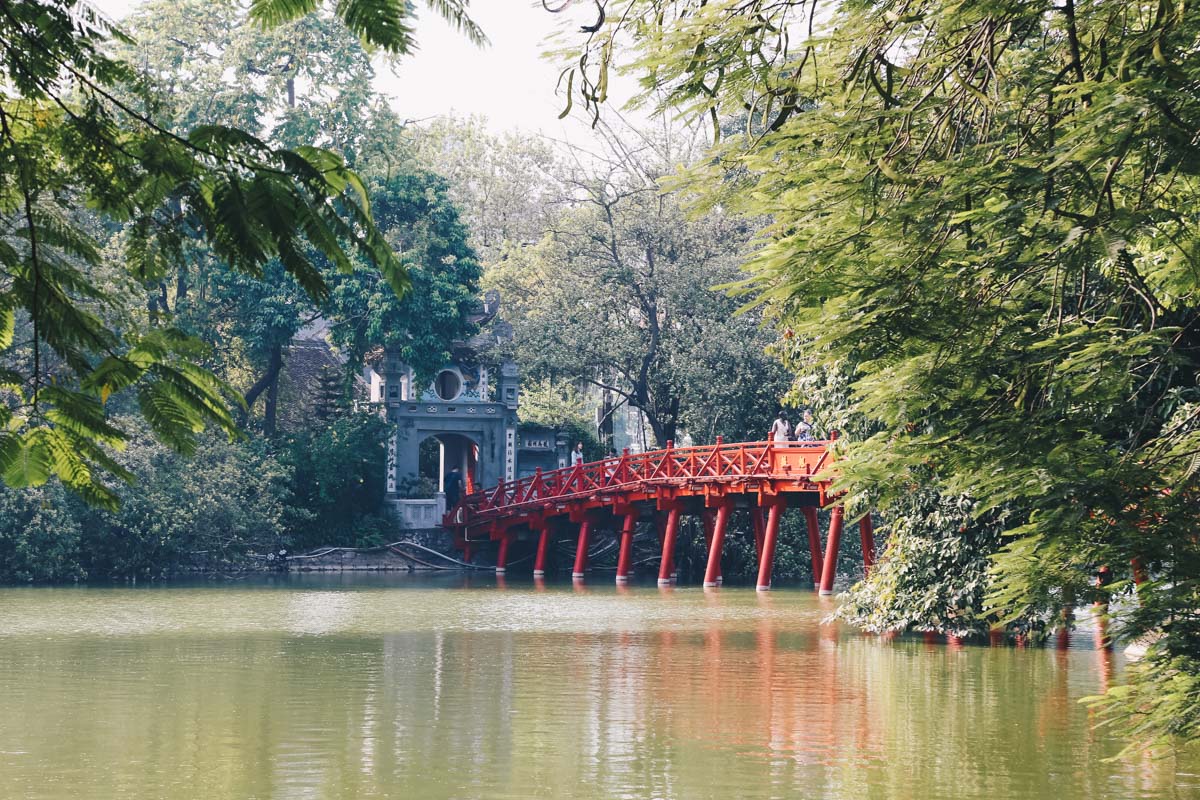 Opening Hours: Daily 07:30 – 17:30 (Ngoc Son Temple)
Location: Hanoi Old Quarter
Price Range: VND 20,000 to enter the temple
Saint Joseph Cathedral of Hanoi
Saint Joseph Cathedral of Hanoi is known as the oldest Roman Catholic Church in the city. Prior to the construction of the cathedral in 1886, the French occupation demolished Bao Thien Pagoda, an important Vietnamese temple that was built during the Ly Dynasty. Saint Joseph Cathedral of Hanoi was inspired by Notre Dame de Paris, boasting a neo-Gothic architectural style, twin bell towers, intricately-designed altar, and colourful paintings and stained-glass windows from France.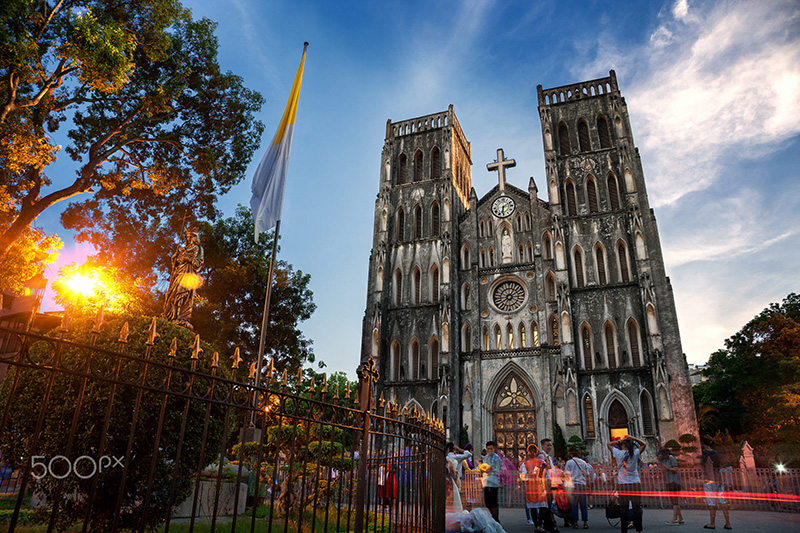 Surrounded by plenty of trees and flowers, a statue of Mother Maria is also set within the courtyard in front of the cathedral.
Opening Hours: Daily 08:00 – 17:00
Location: 40 Nha Chung Street, Hoan Kiem District, Hanoi
Hanoi Weekend Night Market
The Weekend Night Market in Hanoi is a busy, bustling gathering of stalls and vendors that brings crowds in droves. Taking place every Friday, Saturday and Sunday from 19:00, the market runs through the Old Quarter, starting from Hang Dao Street and running north to the edge of Dong Xuan Market. The fashion items on sale won't turn many heads and the souvenirs can all be found in the surrounding stalls, but there it is a fun environment and the endless food vendors have interesting and exotic things to try.
Bartering is normal here and, as with all busy markets, be aware of your belongings.
Opening Hours: Friday – Sunday 19:00 – 23:00
Location: Hang Dao Street, Old Quarter, Hanoi