The best hotels in Hanoi Old Quarter have made it into this list for providing warm hospitality, excellent facilities, and well-maintained guestrooms. They've also received positive reviews from travellers worldwide. Therefore, spending your Hanoi holiday at any one of these hotels will be a good decision.
Hanoi is one of the most fascinating cities in Southeast Asia. It's home to Buddhist pagodas, colonial buildings, and street markets. You can find five-star hotels and colonial mansions in the French Quarter. If you're on a tight budget, Hanoi Old Quarter is home to hostels with easy access to local restaurants. Check out our diverse list of the most popular Hanoi hotels to find one which suits you.
1. La Siesta Premium Hang Be
Add: No 27 Hang Be St, Old Quarter, Hoan Kiem Dist, Hanoi, Vietnam
Phone: +84 24 3929 0011 or +84 24 3929 0055
Email: hangbe@lasiestahotels.vn
Website: https://lasiestahotels.vn/hangbe/
The imposing white façade of La Siesta Premium 27 Hang Be Street overlooks one of Hanoi Old Quarter's vibrant streets. In ancient times, this was where 'be' – a very basic type of wooden boat – was traded. Now the Street is buzzing with a myriad of cafes, restaurants, tailoring shops and traditional souvenir stalls. La Siesta Premium Hang Be embodies classic charm with Asian touches, traditional features and elegant period furnishings creating harmony and balance. A calm neutral color scheme enhanced with splashes of warm colors and mood lighting makes it a tranquil place to relax.
2. La Siesta Classic Ma May
Add: 94 Ma May St., Old Quarter, Hoan Kiem Dist., Hanoi, Vietnam.
Phone: +84 24 3926 3641/42/43/44
Email: mamay@lasiestahotels.vn
Website: https://lasiestahotels.vn/mamay/
La Siesta Classic Ma May (formerly Hanoi La Siesta Hotel & Spa) opened in September 2014 and is the first La Siesta hotel as well as the classic representation of the brand. With its imposing white exterior and warm Asian-inspired interior, La Siesta Classic Ma May is situated in the heart of the Old Quarter, close to Hoan Kiem Lake providing a luxuriously quiet oasis within the busy maze of streets.
3. Hotel de l'Opera
As its name suggests, Hotel de l'Opera is just a few steps from the beautiful Hanoi Opera House, which regularly hosts ballet, music and folk performances.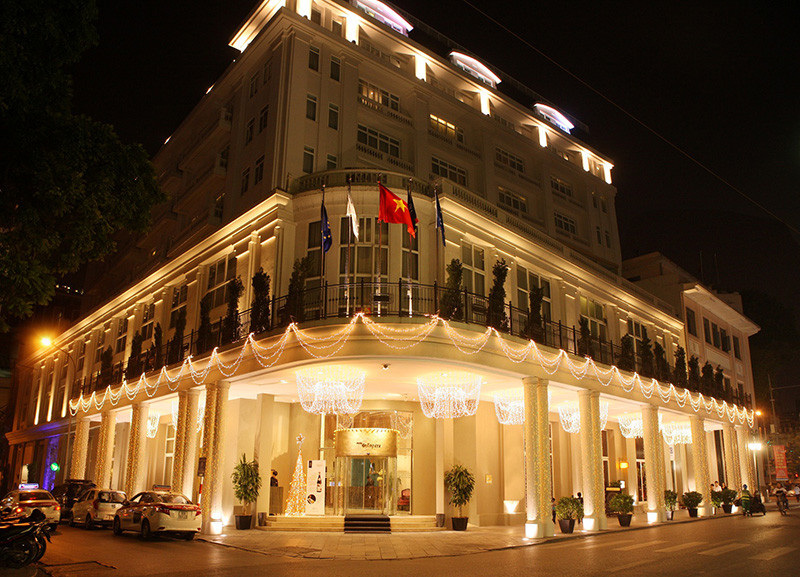 The largest of its kind in Vietnam, the theater features a neo-classical French facade, imposing pillars and majestic interiors. On the same leafy boulevard, the 107-room Hotel de l'Opera is set in its own white colonial-era building. Inside the stately doors, guests will find high ceilings, silk drapes, classic furniture, theatrical pops of color and big-name designer boutiques downstairs — think Max Mara, Prada and Louis Vuitton.
Each room has a slightly different layout and design. Rest assured, however, that all four l'Opera Grand Suites offer views of the Opera House. Within minutes of leaving the hotel, guests will discover the city's central lake, bustling Old Quarter and countless bars and restaurants.
Hotel de l'Opera, 29 Trang Tien Street, Hoan Kiem District; +84 24 6282 5555
4. O'Gallery Premier Hotel
Conveniently located inside Hanoi's Old Quarter, the O'Gallery Premier Hotel can be spotted by its narrow, colonial-style facade awash in green paint. The green accents continue inside where pops of emerald bring classically furnished rooms to life.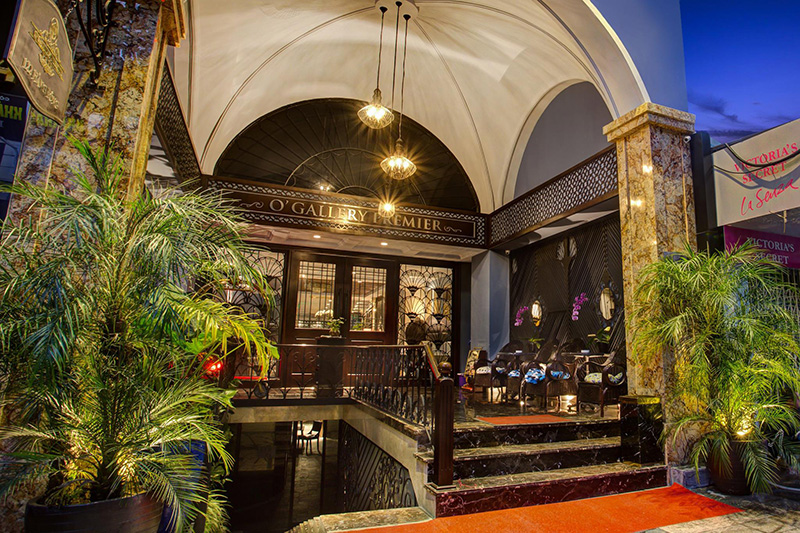 Each of the 55 rooms and suites include sophisticated touches, such as wood-paneled walls, velvet furniture, leather stools and generous amenities — such as complimentary early check-in.
The suites also offer private balconies, accessed via arched French doors. Elsewhere in the hotel, travelers will find Thang Long Deli Vietnamese restaurant and a Vietnamese-style spa facility.
O'Gallery Premier Hotel, 122 Hang Bong Street, Hoan Kiem District, Hanoi, Vietnam; +84 243 3633 333
5. Maison d'Orient
Hidden down a quiet alleyway in the heart of the Old Quarter, this design-forward gem is home to eclectic furniture, funky mosaic tiles, vintage prints and local artwork.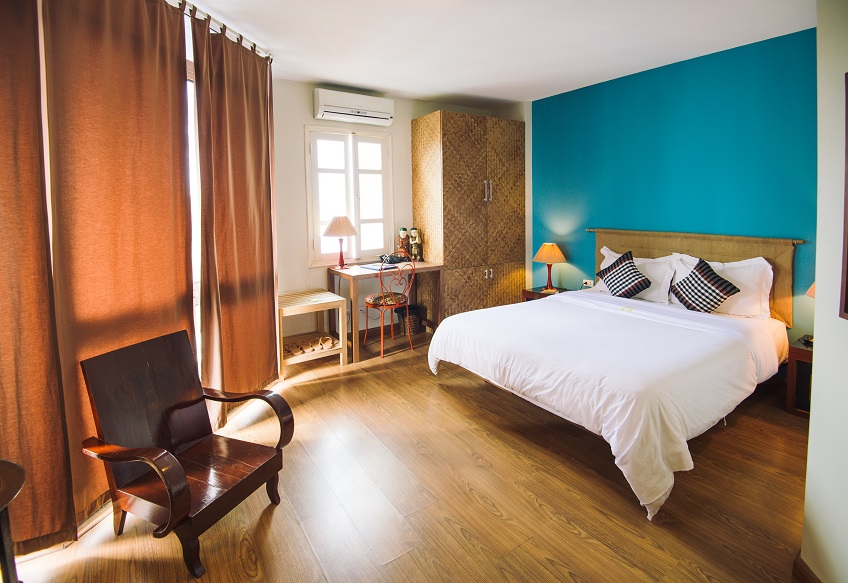 The hotel's communal open-air terrace serves as a dining area with an east-meets-west feel, where wooden tables mingle with Asian plants and motifs. Though cozy — ranging from 182 to 400 square feet — each of the 10 rooms has its own idiosyncratic charm, but all are awash with natural light and pretty bamboo touches.
From the hotel, main attractions like St Joseph's Cathedral and Hoan Kiem Lake are just minutes away by foot.
Maison d'Orient, 26 Ngo Huyen, Hang Trong, Hoan Kiem, Hanoi, Vietnam; +84 24 3938 2539
6. Essence Hanoi Hotel & Spa
Another gem in the Old Quarter, the Essence Hanoi is located right next to the city's famous Beer Corner — where travelers and locals like sit on tiny stools and enjoy drafts of light bia hoi late into the night. It's also a stone' throw from Dong Xuan market, which is frequented for its snacks, souvenirs and silk crafts.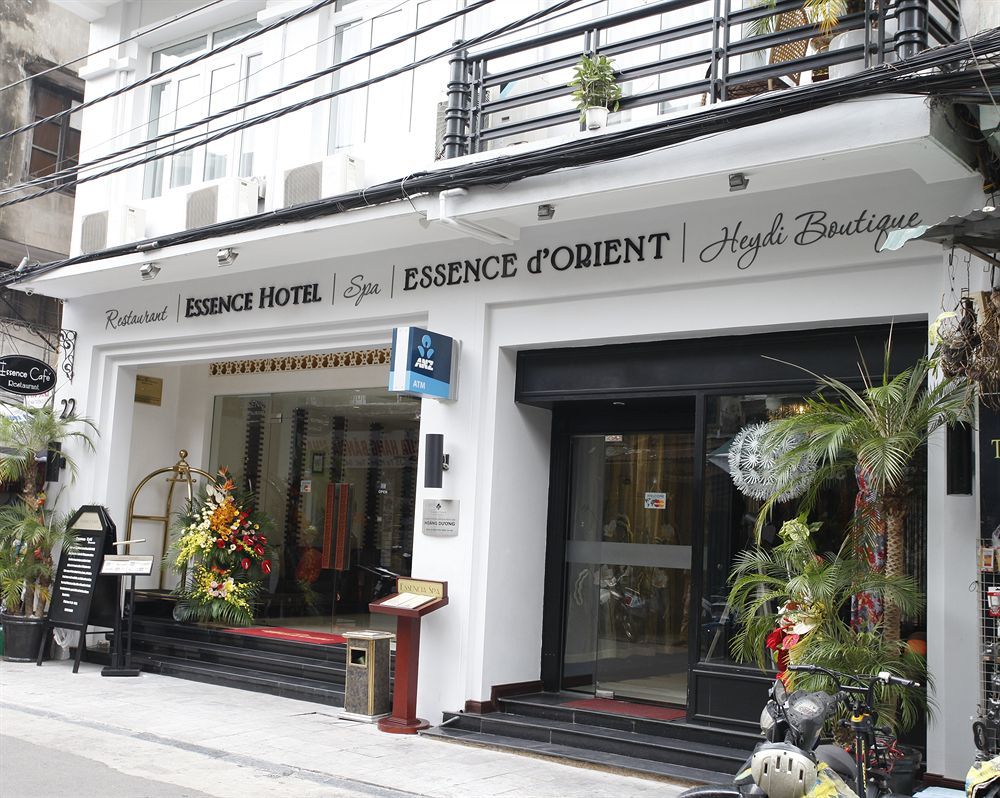 A mid-range hotel, the property provides 30 rooms. Each marries contemporary Vietnamese-inspired decor with tech-savvy touches, such as complimentary laptops to use during your stay. This October, the hotel emerged from a renovation with a fresh coat of paint — light blue and gray, to be specific — and a remodeled lobby and restaurant.
Adding to the stylish ethos, the hotel also offers convenient tailoring services from its partners Kitonali Bespoke Tailor and Heydi Boutique should you be in the market for a lasting souvenir.
Essence Hanoi Hotel & Spa, 22 Ta Hien St, Old Quarter, Hoan Kiem District, Hanoi, Vietnam; +84 24 4393 52485
7. The Chi Boutique Hotel
The first thing you'll notice at the sleek new Chi Boutique Hotel is a wall full of fresh flowers and leaves. The contemporary style and atmosphere continues in the 42 guestrooms, where travelers will find spacious bathrooms, lotus-inspired artwork and leafy street views.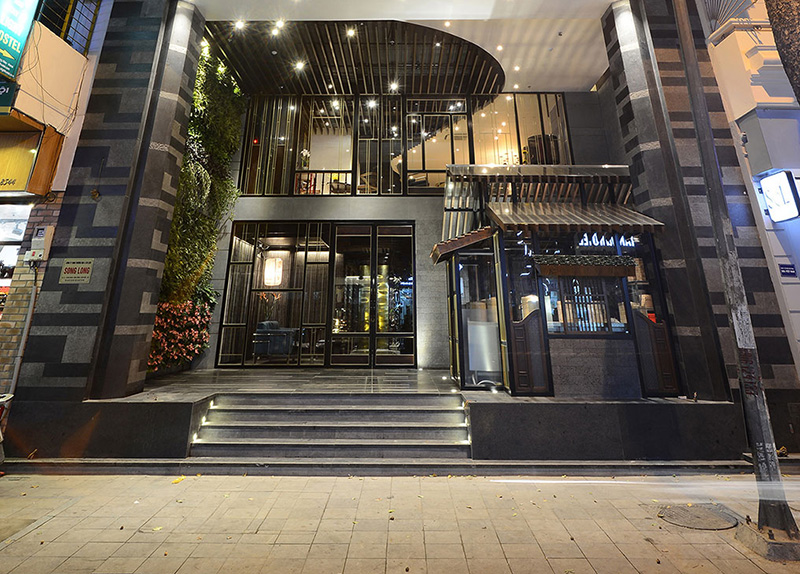 Want a private balcony with wrought-iron details? Ask for a room at the front of the hotel. There's also a Vietnamese-Cantonese fusion restaurant on site, as well as a photogenic Garden Sky Lounge on the rooftop — perfect for sunset cocktails with views of the Old Quarter.
The Chi Boutique Hotel, 13 Nha Chung St, Hoan Kiem District, Hanoi Vietnam; + 84 24 3719 2939
8. The Light Hotel
The Light Hotel is a 4 star category rated and it contains 89 fully furnished guest rooms with the most modernized European imported equipments. Conveniently, located in the heart of the Hanoi's Old Quarter and business districts, within walking distances, the Light Hotel connects to the most historical and famous places such as: Hoàn Kiếm Lake, History Museum, Municipal Theatre, Tràng Tiền Plaza, Historical Đồng Xuân Market, Old Quarter Shopping Areas…
The Light Hotel features 89 comfortable guest rooms and situated on a building of 11 storeys. With a fantastic city view from outdoor swimming pool on the top of the building, a garden view cafeteria on the 9th floor, conference room, restaurant, spa and gyms, The Light Hotel will be much convenience for your stays in Hanoi city.
The Light Hotel, 128-130 Hang Bong, Hoan Kiem District, Hanoi Vietnam; + 84 24 3391 1111